Industry is a British-American television drama series created by Mickey Down and Konrad Kay. I'm proud of being part of the second season that is arriving on HBO Max in the US on Monday August 1 2022.
It is not yet clear when the series will arrive on BBC1 in UK. I'm playing a millionaire fashion designer Enzo Rocco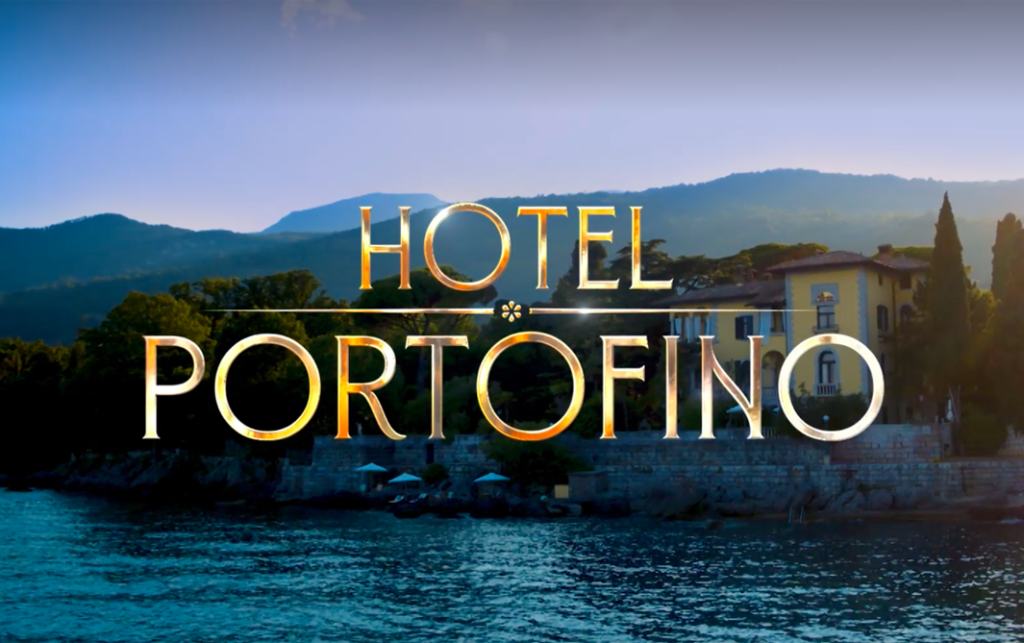 I'm glad to shoot the second season of this glamours Tv drama series HOTEL PORTOFINO, which has charming characters from different walks of life mingling in an exhilarating cocktail of romance and mystery. The story unfolds on the magical Italian Riviera during the Roaring '20s. Premieres Sunday, June 19, 8:00-9:00 p.m. ET on PBS. Starring Natascha McElhone ("Ronin," "Californication," "Halo") Rounding out the ensemble cast: Anna Chancellor "Four Weddings and a Funeral", Pasquale Esposito "Gomorrah", Oliver Dench "Pandora". HOTEL PORTOFINO was written by Matt Baker and directed by Adam Wimpenny.
Watch the exclusive trailer
Just sharing about my next shooting in this upcoming Showtime American TV series: "Ripley"
Directing by the Award-winning Steven Zaillian and starring (as Ripley) the BAFTA Award-winning Andrew Scott with whom I've all my scenes as supporting role. Very excited!
Industry is a British television drama series created by Mickey Down and Konrad Kay produced by the BBC. The first season premiered on 9 November 2020 on HBO in the United States and the second will be coming soon.
The story is about young bankers and traders make their way in the financial world in the aftermath of the 2008 collapse.  I'm gonna play in just one episode in a role of an Italian stylist having business with one of the leaders Marisa Abela.
I'm glad to share this great news: just signed the contract through my London agency I.A.M. for a British Tv series for PBS Masterpiece. Masterpiece is a drama television series premiered on the American Public Broadcasting Service (PBS) There is nothing more quintessentially British than the British abroad and, whilst Hotel Portofino will luxuriate in the sensual beauty of Italy, it will be very British in tone. I'm playing the role of Danioni Deputy Chairman of the Communal Council creating problems to the owners of the Hotel. At its heart, Hotel Portofino is a family drama with a storyline in Mussolini's Italy in the mid 1920's. It will aim to be cheeky and playful, with buttoned-up Brits embracing the sexual liberation of the Roaring 20's.
An Indie Feature Film, "FRAMED" is having its International release on Amazon Prime Video on Wednesday 21st April 2021: A moral discussion between sexes arises when an aspiring photographer secretly takes pictures of his barely dressed neighbour in the search for his artistic expression. It's a project I really liked. All young people involved including the director Nick Rizzini. We shot in London and I played the detective "Jay Morino". The production is the Queen Mab Production.
Watch the trailer
'Gomorrah' Season 3: HBO Max Sets U.S. Release Date for the Italian Mafia Drama You Should Really Be Watching
Gomorrah Season 3 will be available to U.S. audiences on HBO Max starting on Thursday, January 21, 2021. Based on the best-selling non-fiction book by Roberto Saviano. The series has been likened to The Sopranos and The Wire in terms of the criminal underworld it portrays as well as the high quality of writing, acting, direction, and world-building it lays out over the course of four seasons.
A Serbian Television series, "SOUTH WIND" (JUZNI VETAR) it's been released in Serbia in Tv and now should be part of Netflix soon. It is a beautiful project and I'm glad I was part of it. I played and I am going to play again for the second season, an Italian boss "Cesare Luccardi" coming from the south of Italy to Belgrade for Money laundering. RTS Rezim Production directed by Milos Avramovic.
Watch the trailer
The project is a Research Company's project and is about the amazing figure of Fernando António Nogueira Pessoa, a Portuguese poet, writer, philosopher who produced a lot of writing and not only under his own name, for he created approximately seventy-five others, of which three stand out, Alberto Caeiro, Álvaro de Campos and Ricardo Reis.
After years of trying hard to get a production in Italy for a project to which my heart is strongly involved "The vegetal way" written by Manrico Gammarota, we're gonna make a concrete step further in Germany at "Acting and Arts" founded and directed by Petra Lamy. It's just an intermedium step and yet very important. Davide Cincis will direct and I'll be the leading actor. I'll keep you posted.